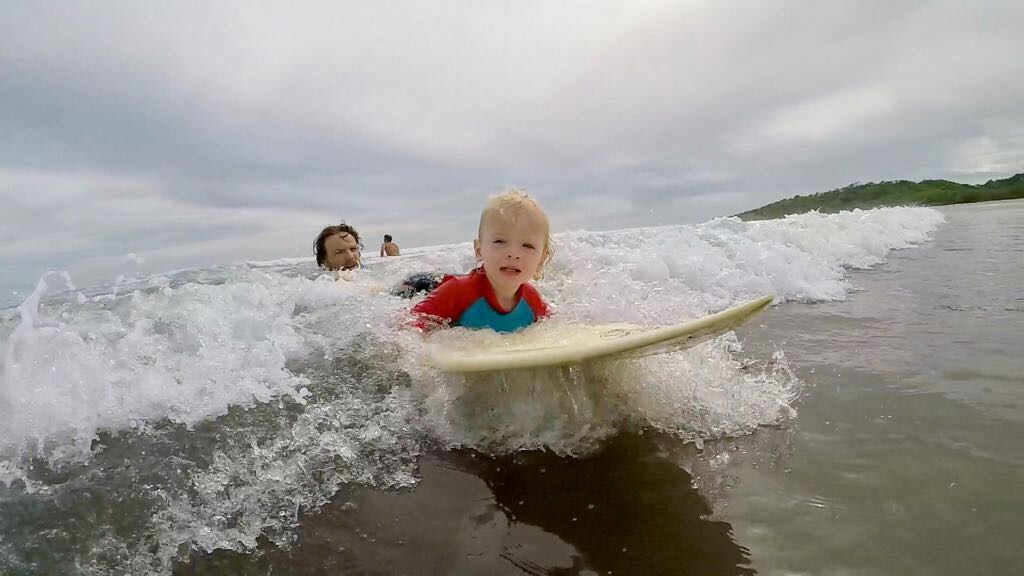 For a long time people didn't want to bring their kids to Nicaragua thinking it was a little too "rustic" for them. Lately it seems like there are more kids than adults running around at sunset. Nicaragua is actually an incredible family vacation spot. There are great activities ranging from surfing, fishing, and horseback riding! Those activities are fun, but most Groms just froth out the most digging in the sand, giving their parents a chance to sip some cold Toñas! Next trip don't forget to bring your whole family!

Hunter getting his Surf On!

Don't forget a little cowboy time!

Family fishing fun!!